History of AzerMDS
"The Doctors and Medical Students Public Union" (AzerMDS) was established in 1992 as the Azerbaijan Medical Students Association (AzerMSA) and has represented Azerbaijan at IFMSA (International Federation of Medical Students Associations).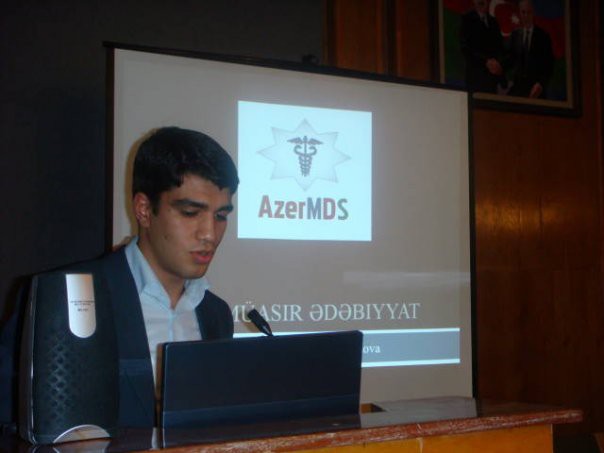 The first staff of the "Azerbaijan Medical Students Association" was formed with the aim of participating in the development of medical education and health care at the citizens' initiative. At that time, AzerMSA was one of the first youth organizations established in our country and was closely involved in the formation of the youth policy of independent Azerbaijan. In the first years of the organization's activity, our members worked for the establishment of international relations of Azerbaijani youth.
In 1995, AzerMSA was a co-founder of the National Council of Youth Organizations and was appointed in charge for its international relations. During these years, Azerbaijan was successfully represented at the European Youth Forum and in 1997 before the acceptance of our country to the Council of Europe, AzerMSA became a member of the European Youth Forum.
The next stage of our representation, which began in 2005, has become sustainable due to the enthusiasm of AzerMDS members and the support of the Ministry of Youth and Sports.
In 2007, "The Doctors and Medical Students" Public Union was re-registered as a non-governmental organization in the Republic of Azerbaijan. The board of AzerMDS consists mainly of medical students.